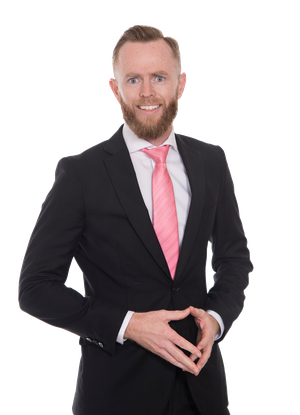 With over 17 years dedicated to the industry Zac has gained invaluable experience and expertise, leading him to become one of the areas top performing and most respected agents. Zac and his team have been involved in well over 1,500 property sales so they know the Macarthur and surrounding areas inside out.
Zac and his team offer a level of service that other agencies cannot match. Over the years Zac has built a reputation for being the very best at what he does; Incorporating one-on-one personal service with strategic marketing campaigns, modern technology and current industry knowledge to achieve the best possible result for you. Our sales figures show that we are the leaders in residential real estate in the Macarthur area. Zac has built a large client database that is a direct reflection of the relationships he has built over the years.
Zac's friendly, down to earth manner and personal approach to real estate make him the ideal agent. Zac believes that buying and selling should not be a daunting task but and exciting opportunity with the right agent, regardless of the market. Zac aims to provide an experience that is second to none and to be understanding of your needs. Zac's genuine passion for property, a peerless commitment to client services, dedication and work ethic has led to many satisfied and repeat clients over the years. His goal is to ensure that not only do you achieve the best possible price, but the process is a smooth and positive journey at what can be an emotionally challenging time.
Ahmed Elsharkawy
Sale
Zac was very helpful throughout the sale process. The marketing campaign and photos were excellent and met our requirements. Zac achieved very good results and managed our expectations very well.
Joel and Chloe Morris
Sale
Sold on 1st open home! What more can one ask for. Zac listened to our needs and delivered well above our expectations. His high level of communication and commitment to selling in a challenging market resulted in a positive outcome. A professional at the top of his game.
Ganga Raymond
Sale
Zac has been very professional in his conduct. He has been very friendly, helpful and patient throughout the process of purchasing my property. It has been a pleasure to deal with him. I gladly recommend Zac as a reliable real estate agent for anyone who wants purchase a property.