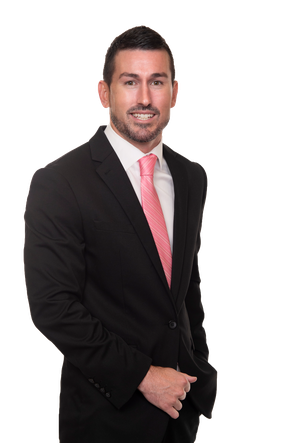 Shannon's focus will always be to achieve the best possible price for his clients with a genuine determination to exceed all of their expectations. With specialties in new House and Land, Off the Plan Property Development along with an enthusiasm for developing personalised relationships based on the individual needs of his clients, he has a commitment to delivering the ultimate result.
Being a lifelong resident of the Macarthur region, he has a thorough understanding of the Real Estate market. Being heavily involved within the local community alongside his undeniable work ethic, dedication and networking skills that he has developed over 12 years of playing professional sport - he endeavor's to go above and beyond to meet all of his clients needs.
Tom Hamilton
Sale
Excellent agent, easy to work with, always contactable and went the extra mile to chase things up or find answers to questions. Shannon made the entire process as stress free and smooth as possible. Wouldn't hesitate to buy or sell with Shannon. Top agent and top bloke.
Abbas Ibrahim
Sale
We found Shannon to be very professional in every aspect, from showing us the house and making us feel welcome, he did not pressure us at anytime, he answered all our questions and was always willing to help out. Shannon also enjoyed having a laugh and always treated us with the upmost respect and regard. We were also impressed with Shannon's response to our calls and emails from the biggest to the smallest enquiries. We highly recommend Shannon with out hesitation for all real estate requirements. You will not be let down Shannon.
Kim and William Spooner
Sale
Shannon was approachable professional and a pleasure to deal with. Nothing was too much trouble and was always available to take our calls. Made a stressful time so much easier as a more understanding person you could not meet. We would highly recommend Shannon to anyone selling a property. Love his honesty. He is a real asset to My Property. Thanks Shannon.
Ilo and Magdi Kleckaroski
Sale
From the time we met Shannon we knew he was on the ball. Throughout the selling process there was a good amount of communication whereby we knew where we stood and felt comfortable every step of the way. He is punctual, honest and reliable. Overall a brilliant agent. I would definitely not hesitate in recommending Shannon and use him again in the future
Alan Hadfield
Sale
Shannon is a great guy who, after our initial viewing, kept us fully appraised of what was going on throughout the entire process. Thank you Shannon "Go the Tigers"