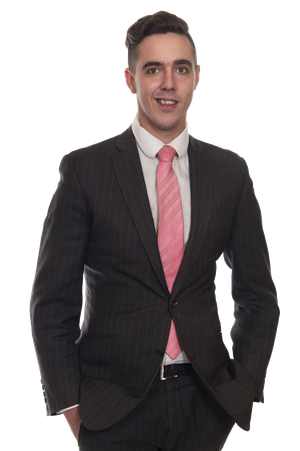 Born and raised in the Macarthur region, James provides thorough insight into the local market and the expectations of the modern day customer. With the perfect balance of youthful determination and professional experience, James aims to provide extensive customer service through clear & open communication coupled with a passion for helping people.
Well planned & exceptionally promoted marketing campaigns are the cornerstone of James' results; his local market knowledge allows for targeting of the correct demographics through multiple media channels combined with his extensive local relationships to ensure no stone is left unturned. With an empathetic, honest, and sincere approach, James will work with you to ensure a comfortable and collaborative result within a suitable time frame.
Jessica and Ben Young
Sale
James did a fabulous job selling our place! He kept us in the loop the entire process, ensuring us of his full support and assistance the whole time. James communicates easily and explains the process well. He listened to our concerns and made sure that we were sure and happy before any decisions were made. We are very happy with the outcome!
Peter and Kim Watts
Sale
James has a very professional manner is extremely conscious of the wants and needs that we had required for selling our investment property . James returned phone calls promptly and took calls from myself even on days that he wasn't at work . We found James a very pleasant and conscious person to deal with.
Patrick Galang
Sale
James was great in selling our property. He had great knowledge of the local market and exceptional communication. He kept us in the loop the whole way and got our property sold very quickly. He was upfront with his assessments and we are very happy with the outcome.