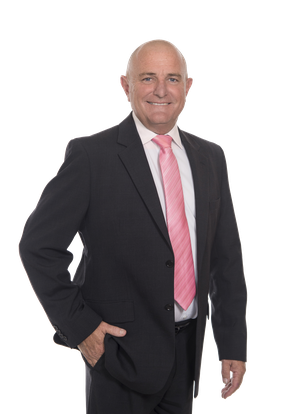 Licensed Real Estate Agent and Director of My Property Consultants, Greg Copeland is an outstanding industry performer with a considerable reputation within the Macarthur and Wollondilly regions. His unwavering commitment to achieving desirable outcomes regardless of the economic climate has culminated in some of the most remarkable sales across the local area. With a strong passion and knowledge for property, Greg has developed experience and achievements second to none in the Macarthur and Wollondilly property market.
A long term resident of Camden, Greg has an intimate knowledge of each areas attributes and strengths. His reputation, expertise, client relationships and exceptional results have generated intense customer loyalty, with clients choosing Greg to personally handle the sale of their properties not only locally but further afield. Greg's ability to accurately advise between auction, private treaty or expressions of interest as the appropriate sale type has ensured many superior outcomes.
Greg has a calm and focused demeanour, maintaining a sensitive and confidential approach in all of his business dealings. His many years of experience and proven track record makes him an ideal choice for the acquisition or sale of your next property. For most of us, our home is the most important asset we will ever own. For this reason, he says that he feels privileged to be in a position to be able to help people achieve a great result in selling, assisting people in purchasing their dream home or building their property investment portfolio.
Dave Mcardle
Sale
Recently I sold a property in Gregory Hills employing My Property Consultants as my agent.  I was pleased to find their service courteous and professional during the entire period, from the initial phone call to settlement.  I had previously listed my property with another agent but during the three month contract was unable to find a buyer.  I was consequently most pleased to receive an acceptable offer on the property barely a week after employing Greg Copeland and his team.  I believe it was their large client base and knowledge of the Macarthur area that facilitated a quick sale.  I would recommend them to anyone selling property in the area.
Craig and Sandra Landrigan
Sale
We were so pleased to finally sell our house and want to thank you for all your hard work.  We made a great choice in real estate agents when we chose you as you always made an effort to communicate and gave us plenty of notice when potential vendors were coming to inspect our house.  We felt very comfortable with you and felt confident that you could get us the best possible price for our house.  We wouldn't hesitate to recommend you to anybody who is contemplating selling or buying and wish you all the continued success. Thank you Greg!
James Gilbert and Mary Lou
Sale
We appreciated Greg's efforts to keep us informed with what was happening during the sale process. He gave us exceptional assistance in getting the unit ready for sale. He was easy to contact, very responsive and always willing to do extra to assist us.