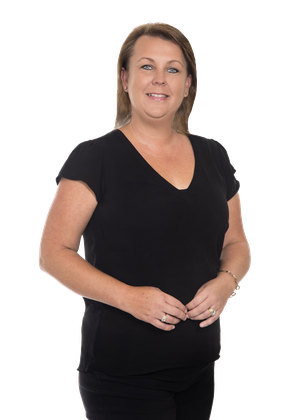 Ginnelle joined the team of My Property Consultants in January 2015. Ginnelle started as our office receptionist before being quickly promoted to property officer, taking care of routines, repairs and assisting in many other areas leading her to the current role of Property manager with her own portfolio.
Ginnelle's outgoing and approachable attitude make her a great addition to our team. She is dedicated and treats every aspect of her role with high importance. She is committed to delivering excellent customer service which is backed up by her organizational skills, a flexible attitude and willingness to always go above and beyond to achieve ideal outcomes. She enjoys the interaction between tenants and landlords and believes in maintaining a harmonious relationship with both.
In Ginnelle's spare time she loves spending time with her family.
Alan and Janelle Anderson
Rental
As tenants for 10years, A big Thank You, to Ginnelle, our Property Manager. Nothing was ever a problem, you went above and beyond, you always kept us informed, you were always on time for inspections. This is what made it easy and a pleasure to deal with. Would definitely recommend My Property Consultants for any Property Management Services.
Ethan Bidner
Rental
Ginnelle has been managing our property for quite some time. Ginnelle is always professional, prompt and understanding of our needs. Her skill and expertise is an asset to tenants and My Property Consultants alike.
Mr and Mrs Leaf
Rental
We are more than happy to highly recommend Ginnelle as a property manager and look forward to an lengthy, ongoing relationship with her taking care of our asset.