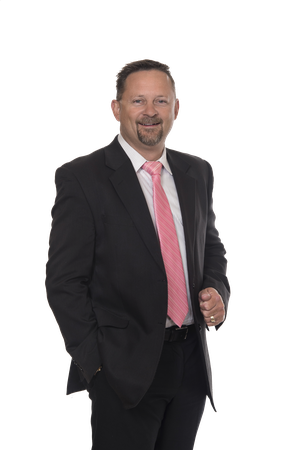 A well established real estate professional within the Macarthur area, Brett is a proven performer with sound local knowledge. His reputation as a highly skilled negotiator is easily recognised through his outstanding sales results and commitment to exceeding clients expectations over the past 18 years.
Brett's ultimate goal is to help people maximise their property investment needs through various stages of life. Brett has been involved in well over 1,500 property sales in both Residential and Commercial and knows the Macarthur and surrounding areas inside out. Brett, with the help of his team will ensure a positive experience with extensive communication throughout the sales process.
Mark and Deborah Pullinger
Sale
We found Brett to be an honest and reliable person who was down to earth and very approachable and most of all true to his word when he said he would do something,it got done.His thoughts on sale price were very accurate and the suggested method of sale was spot on.
Noel Cabrera
Sale
Brett is very knowledgeable of market trend. He gave us sound advice which gave us confidence that he will get the best price for our property. Brett was very promt in attending to all our queries. There was no pressure whatsoever. I highly recommend Brett from My Property.
Mark and Sharon Linden
Sale
Brett was with us every step of the way. His communication was great, answering texts & returning calls straight away. He was always available when we had any questions & no request was too difficult. Highly recommended!
Aaron and Renae Smith
Sale
Brett was easy to communicate with and would always answer our calls as quickly as possible. He was happy to follow through with any of our requests, and nothing we asked for was ever an issue- he was very easy going. He was happy to keep on going back to the buyer to push for just that little bit more. Brett was able to provide his advice and opinion, without forcing you to take it, and was happy to take our opinion on board.
Lorrie Russell
Sale
I purchased my home from brett 8 years ago. Back then he was by far the easiest, most professional and honest agent I'd ever come across. He was super efficient, incredibly knowledgeable, extremely friendly and met my every request. Now I've recently sold that same property I bought through him all those years and he still maintains and exceeds my every expectation of his service as an agent. I was living in Dubai during most of my recent sale and the distance made no difference. If or whenever I go to purchase another property in NSW I won't go through anyone except brett!!