Eight Campbelltown: Where Luxury Living Meets Architectural Elegance
In the heart of Campbelltown, a remarkable development has risen to redefine luxury apartment living. Eight Dumaresq Street, aptly named "Eight," has emerged as a bold addition to the skyline, boasting spectacular views, architectural elegance, and a prime location that caters to the discerning urban dweller. With its panoramic vistas, boutique luxury design, and an inviting rooftop garden, Eight Campbelltown has set a new standard for modern living.
Spectacular Views and Architectural Elegance:
Eight Campbelltown stands tall with its 360-degree panoramic views that capture the essence of urban and natural beauty. The architectural elegance of the building is a testament to modern design sensibilities, seamlessly blending into the vibrant Campbelltown skyline. Its seven levels of boutique luxury living redefine comfort and style, offering a selection of uniquely designed studio, one, two, and three bedroom apartments. Each unit is a masterpiece in itself, featuring premium finishes, European style appliances, and an unwavering commitment to outstanding quality.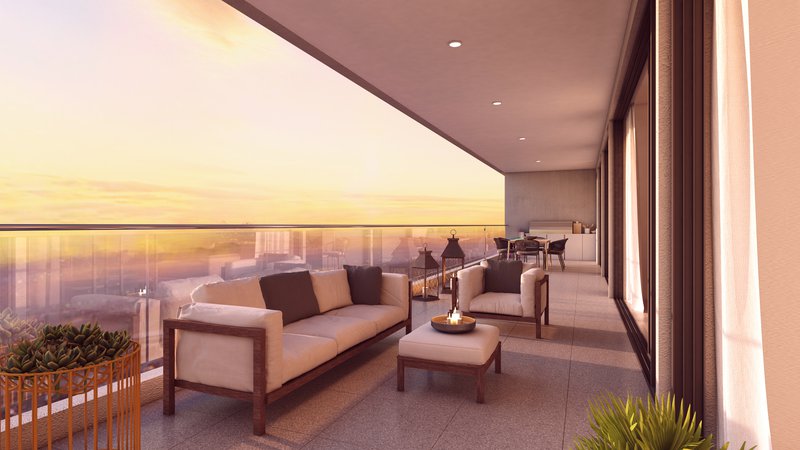 Rooftop Garden Retreat:
One of the standout features of Eight Campbelltown is its contemporary rooftop garden—a tranquil oasis amidst the urban bustle. This inviting green space is accessible to all residents and presents the perfect opportunity to unwind. Complete with BBQ facilities, garden lounges, and breathtaking city views, the rooftop garden is a haven for relaxation after a long day. Whether it's a leisurely evening with friends, a solo meditation session, or a casual outdoor meal, this rooftop retreat offers a unique connection between luxury living and the natural world.
Ideal Location and Access:
Situated less than an hour from the bustling Sydney CBD, Eight Campbelltown provides an ideal balance between urban convenience and suburban tranquillity. In just 30 minutes, residents can reach the renowned beaches of Wollongong, or venture slightly over two hours to the nation's capital, Canberra. No. 8 Dumaresq Street's prime location ensures that the best of both worlds is at your doorstep.
Campbelltown's Allure:
Beyond the doors of Eight Campbelltown, the vibrant and diverse community of Campbelltown awaits exploration. A myriad of restaurants, shops, and entertainment options invite residents to experience the local culture. A mere 10-minute drive along Narellan Road unveils the natural splendour of the Botanic Gardens at Mount Annan, where tranquillity and beauty converge.
A City of Cultural and Sporting Excellence:
Campbelltown City's allure is further heightened by its commitment to culture and sports. Purpose-built facilities cater to the needs of a diverse community, from award-winning fitness centres to acclaimed art galleries. As one of south-west Sydney's most promising growth areas, Campbelltown City boasts a bright future and a rich present, making Eight Campbelltown an opportune gateway to a life enriched by cultural experiences and recreational pursuits.
Eight Campbelltown is more than just a luxury apartment complex; it's a lifestyle choice that encapsulates sophistication, convenience, and natural beauty. With its panoramic views, architectural brilliance, rooftop garden haven, and access to vibrant city life, Eight Campbelltown stands at the forefront of modern living, inviting residents to embrace a life where elegance meets urban excitement.
Book in today and join us for an exclusive tour of these stunning apartments and experience a lifestyle of unparalleled elegance and convenience. Whether you're a young professional, downsizer or someone looking to invest, Eight Campbeltown offers something truly exceptional for everyone.